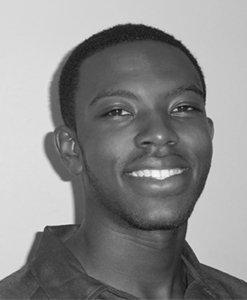 Dean Modeste
Hi my name is Dean Modeste. I'm a personal trainer and fitness enthusiast. Over the years, I have been involved in many aspects of the fitness industry. I am a qualified personal trainer, multi sports coach, a bootcamp instructor, a sports conditioning coach and I am a first degree black belt in traditional Jiu Jitsu.
I pride myself in taking action to work with anybody who wants to burn those calories, lose that weight, tone up and get fit as my experience continues to help me gain an understanding of the different wants and needs of people who are currently involved or wishing to start fitness training.
I like to keep myself active and  also train in various activities spanning from cycling, rock climbing, Jiu Jitsu and playing competitive sports. With a proven track record and experience, I have gathered a wealth of knowledge and ideas that I will implement into my sessions.
I really am here to listen! I know that some people may lack motivation! Some people may wish to increase their already phenomenol fitness! Some people may like to eat those naughty cakes and other fatty foods! And… some people may just want to fit into that 'tux' or dress for an event!
Whatever your goal is, let me know and I'll work with you to get you there!!!
I'm thankful to be supported by a great team who will be providing you with regular updates, statistical information and much more!
So what are you waiting for….Come Join!!!
CERTIFICATIONS
Level 3 Personal Trainer, Fitness instructor level 2, Advanced Nutrition for Physical Performance, Advanced Nutrition for Weight Loss, Inclusive Fitness Instructor, Sports Conditioning Coach, Bootcamp Instructor, Boxing Tutor, Padbox Instructor, Level 2 Sports Coach
SPECIALISED TRAINING
Sports Conditioning, Calisthenics, Boxing, Cycling Shodan in Shorinji Kan Jiu Jitsu